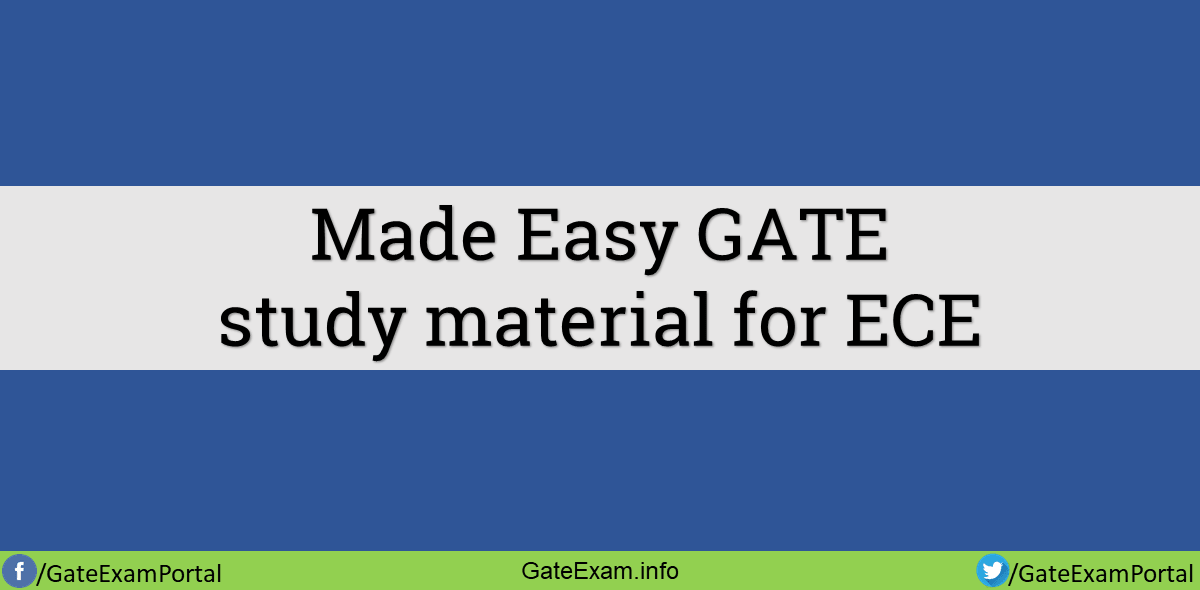 Made Easy Gate study material for ECE Free Download
Made Easy books for ECE are one of the recommended books for preparing Gate examination. Made Easy GATE study material for ECE link is shifted. From the below link you can access the Made Easy GATE handwritten notes PDF topic wise for ECE. Made Easy book covers all the topics of electronics and communication engineering which include analog and digital electronics, network theory, signals and systems, DSP, communication systems, control systems, electronic devices, electromagnetics, engineering mathematics and general aptitude both numerical and verbal ability.
Made Easy Handwritten notes ECE
Disclaimer: NO copyright infringement is intended here. We neither upload nor host this file on our site. We are just sharing the links already available on the internet. We recommend the candidate to buy this book. If the author/publisher wants to remove this link please write to us at: GateExamPortal@gmail.com
Useful links for ECE
To find useful notes, materials, books, papers, Gate updates etc use the search option available at the top right corner.