The Gate exam is one of the well-known examinations in India. It's conducted once a year, usually in the month of February. GATE qualification is required for admissions to Postgraduate Programmes (Master's and Doctoral) with MHRD and other Government Scholarships/Assistantships in Engineering /Technology /Architecture /Science. The GATE score is also used by some PSUs for their recruitment and by several universities in Indian and abroad for admissions. Below is the Gate 2020 poster national and international version.
Gate 2020 exam dates, eligibility, exam pattern,syllabus,application






GATE 2020 score will be valid for THREE YEARS from the date of announcement of results. Below is the GATE 2020 poster, you can have a look at it about GATE 2020.
GATE 2020 Poster National
In this poster, you can see the eligibility criteria, important dates, and application fee details.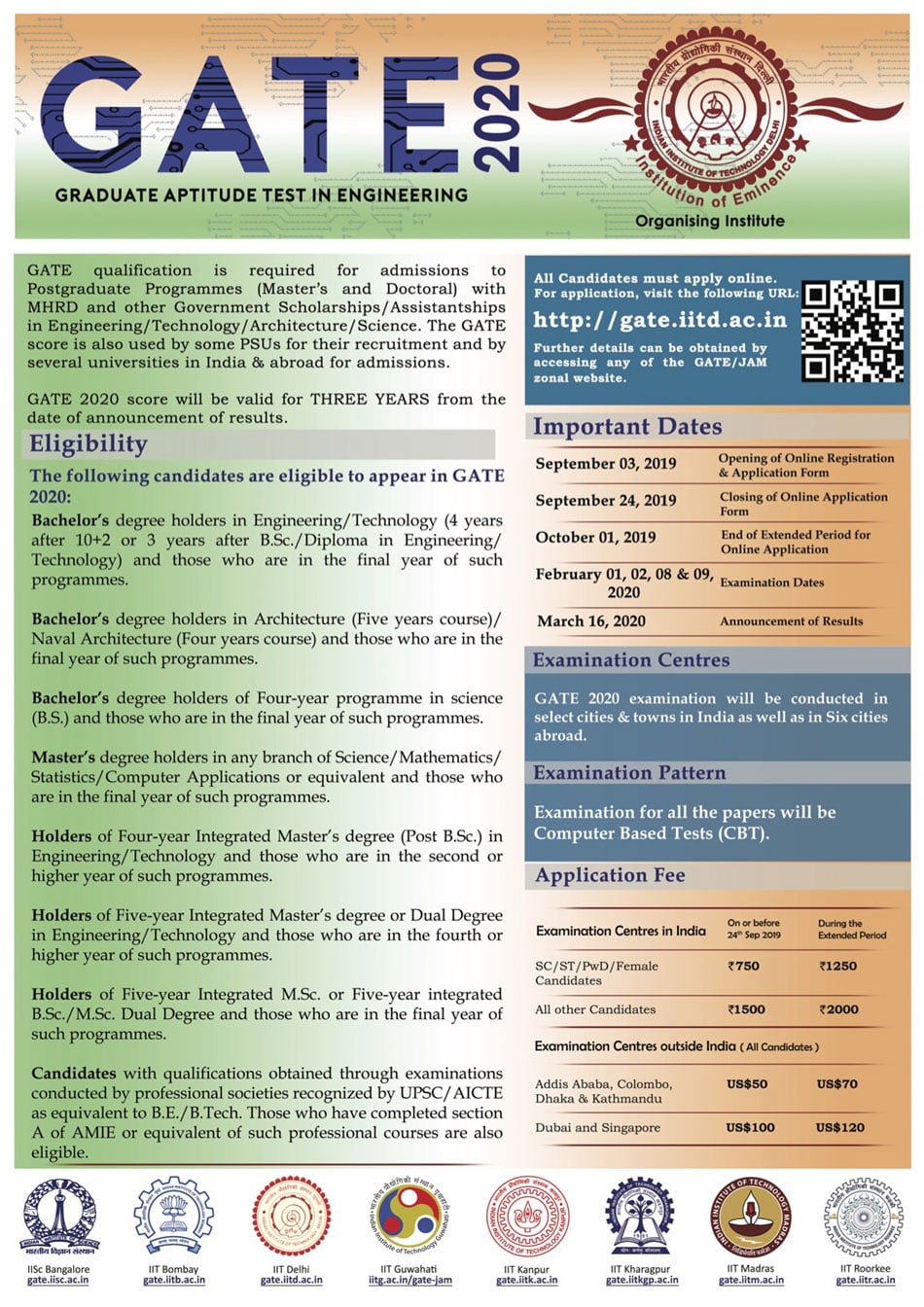 ---
---
International Poster
In this poster, you can observe Gate important dates, eligibility, pattern and places of examination, scholarship details and fee for international applicants.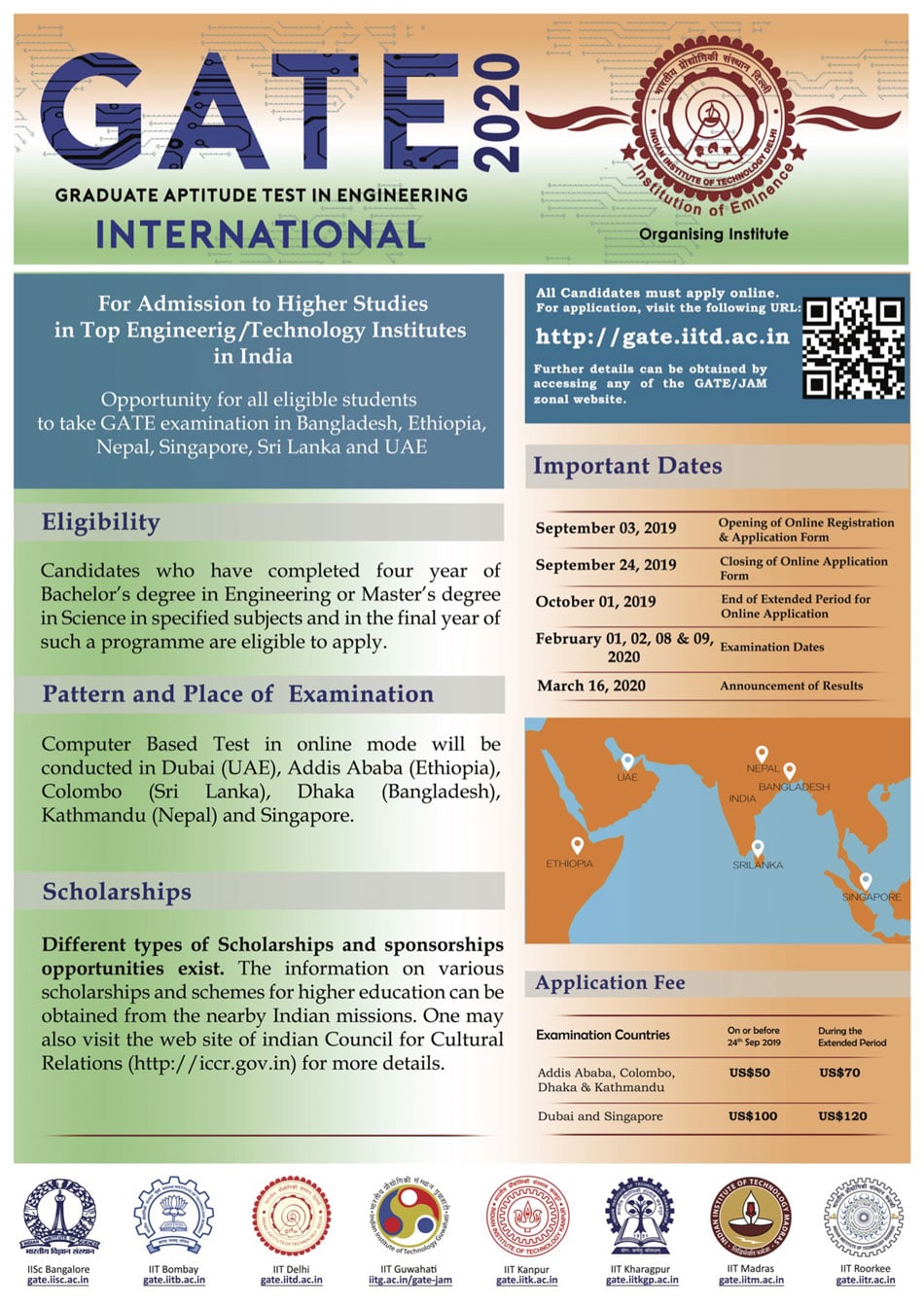 Useful links for GATE 2020