Robert Boylestad's electronic devices and circuit theory is a very good book recommended by many to learn basic electronics and circuit theory, This book is useful for the professionals as well as students. Here we got for you the Electronic devices and circuit theory 11th edition PDF along with solutions manual by Robert Boylestad. From the below-given links, you can view/download the PDF.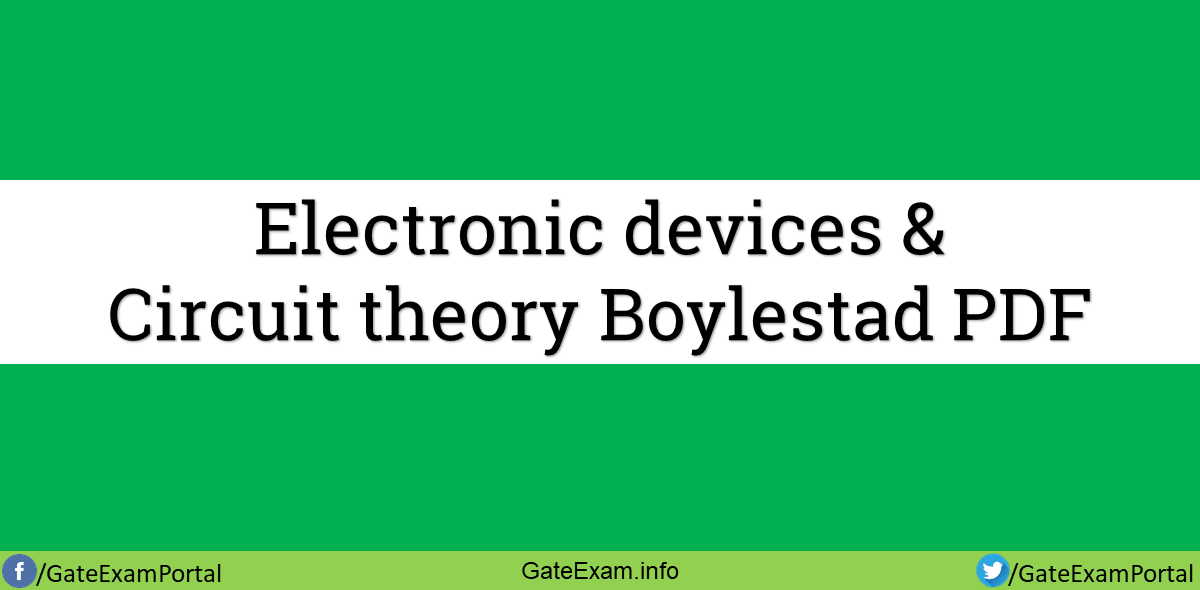 Please note that this is provided to you only for reference, we request you not to distribute and give credits to the author(s) and publisher of this book by buying a paperback or hardcopy of this. 
You can get the book online from Amazon:
Electronic devices and circuit theory 11th edition PDF+solutions Rober Boylestad
The electronic devices book by Robert Boylestad covers the topics viz., Semiconductor diodes, diode applications, bipolar junction transistors, DC biasing – BJT's, BJT AC analysis, Field effect transistors, FET biasing, FET amplifier, BJT & JFET frequency response, operational amplifiers, opamp applications, power amplifiers, linear digital ICs, feedback & oscillator circuits, power supplies, two-terminal devices, ppnpn and other devices. The PDF book has a total of 927 pages.
Electronic devices Boylestad PDF
Electronic devices and circuit theory solutions 10th edition PDF
Disclaimer: NO copyright infringement is intended here. We neither upload nor host this file on our site. We are just sharing the links that are already available on the internet. We recommend the candidate to buy this book. If the author/publisher wants to remove this link please write to us at: GateExamPortal@gmail.com
Useful Links: